Food, Agriculture & Beverage
— RISK MANAGEMENT
Food, Agriculture & Beverage
Global market access, analytics-based solutions and an eye toward innovation.
A Focus on Your Needs
The production of crops, livestock, and processed food and beverage products is inherently risky, and the industry faces myriad threats, ranging from extreme weather to commodity price volatility. And only a limited subset of insurance brokers have the depth of knowledge to properly understand the complexity of food, agriculture and beverage industry exposures.
Lockton's Food, Agriculture & Beverage Practice is committed to understanding these risks and providing innovative financial and risk management solutions that help protect the security and stability of the food supply chain. Unlike our competitors, who tend to apply a reactive strategy driven by market cycles and focused solely on pricing, we can be a trusted advisor that helps you build an optimal program that is balanced in terms of cost, breadth of coverage, and administrative ease.
A Compelling Partner to Your Business
Lockton's Food, Agriculture & Beverage Practice works with over 200 carriers to provide our clients with unmatched market access at the regional, national and global level. We can directly access more markets than our competitors, who rely more extensively on wholesale intermediaries, adding frictional costs to the insurance transaction.
We encourage and foster direct relationships between our insurance carriers and clients. This connectivity drives long-term mutually beneficial outcomes.
We also offer:
Dedicated experts: The knowledgeable team that services our accounts also markets our accounts.

Capital optimization: We align your corporate strategic objectives to insurance programs.

An integrated approach: We use robust analytics as part of our marketing process.
What Makes Us Different
Lockton's culture is client-centric. Everything we do is focused on creating an elevated client experience. We grow organically based on the strength of our ideas, and we retain clients by keeping our promises. Our private business model allows us to invest over a long-term time horizon, and we have an entrepreneurial spirit that empowers our teams.
Our teams bring the same passion, creativity and responsiveness for long-term clients that we do for new accounts. Food, agriculture and beverage is all our team does. This level of focus, the resulting expertise gained, and the amount of attention given to our clients are unmatched.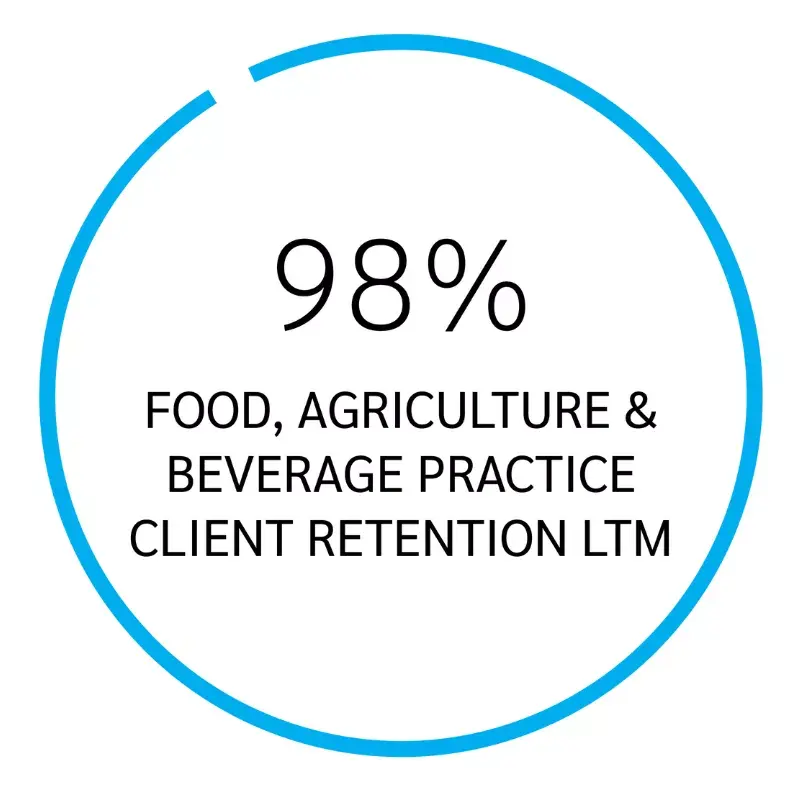 Stay Informed
Food for Thought is our quarterly newsletter, which is shared with almost 1,000 companies. We provide industry-specific market updates, white papers discussing topical information, and BOLO alerts for upcoming webcasts or industry events.
Sign Up