The Lockton Private Equity Practice Group (PEP) is our Partner-led initiative, which brings the best of our global expertise across all coverage lines into one solution, whether it be for your corporate lines, consultancy needs, personal protection or to protect your portfolio assets the Lockton Private Equity Practice Insurance team will help.
Your trusted partner at every stage of your fund's lifecycle.
Lockton's Private Equity Practice (PEP) provides made-to-measure, reliable risk transfer and insurance solutions for businesses in the private equity sector. Our team is made up of recognised industry leaders with decades of experience in the private equity insurance sector, making us uniquely placed to meet your specific needs.
We bring together lawyers, ex-underwriters and risk managers, who each have an in-depth understanding of the unique risks facing firms in your industry. Our engagement across each Lockton business unit is seamless; we work as one team, taking a holistic approach to assessing your particular risks.
Lockton's flat structure means that our clients benefit from a 'hands-on' approach from our most senior people. We're driven by your firm's needs and strategic direction, not by the renewal cycle. Both our client and Associate retention rate is the highest in the industry, which translates to service continuity and a lasting understanding of your business.
What we bring to your business
Lockton has a client retention rate of 98%, thanks to our exceptional standards of service and our commitment to meeting your changing needs
We provide open and honest advice and are fully transparent about fees, so you know exactly what you are paying for at every stage
We understand the importance of a fast and proficient claims service and haveour own in-house dedicated claims team for both real estate and construction claims, to assist every step of the way
We negotiate the broadest terms at the most competitive rates – our policy wording goes beyond those of non-specialist brokers
Whether you are looking for tailored cover or risk transfer solutions, we bring the same level of scrutiny, knowledge and enthusiasm to every client, making sure we understand every aspect of your needs and aspirations
Our Private Equity Practice Insurance team
We're here to help
We bring creative thinking and an entrepreneurial spirit to the insurance business and are uniquely positioned to help you succeed.
Talk to our team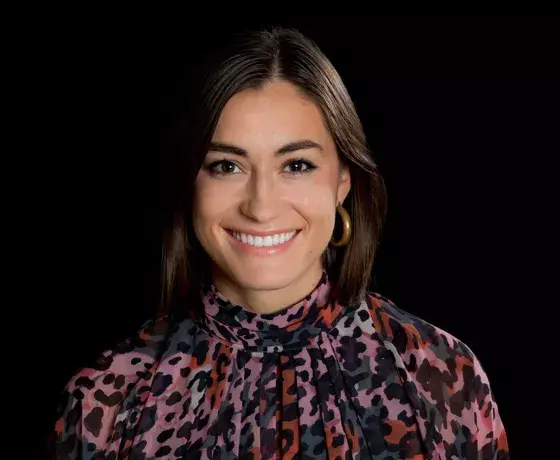 Private Equity Practice FAQs
What risks do the private equity sector face?
Risks encountered in the private equity sector are extremely broad and are constantly evolving. The types of risks faced, are usually felt across the whole investment lifecycle, and can include:
Operational and compliance risk

Cyber, technology and intellectual property risk

Transactional risk during the investment/divestment process

Key person risk

Environmental, social and governance (ESG) risk and associated pressure from investors

Geopolitical risks
What is Private Equity insurance?
Private Equity (PE) insurance is a great way to compliment other long-term risk mitigation strategies. PE firms should look to optimise this approach, and do their due diligence to contain costs, preserve liquidity, and protect their investment portfolio. At Lockton, we tailor your insurance program to best suit your firm's aims and objectives, as private equity insurance is not a 'one size fits all' solution. We work in partnership with our clients to understand their exposures, so we can engineer a programme that mitigates risk and provides solutions with the right level of protection for both the GP and their portfolio companies.
What types of insurance should private equity firms be considering?
Private equity firms should be considering the following types of insurances among others:
Professional Indemnity (PI)

Directors and Officers Liability (D&O)

Cyber Liability

Theft/Crime

Insurance Due Diligence

Warranties and Indemnity (W&I)

Contingent Liability

Employee Benefits

Portfolio company solutions
Why is it important to consider an insurance solution that covers the investment life cycle?
A comprehensive insurance programme can be a key factor for private equity firms in achieving financial success. This includes everything from fundraising, origination & acquisition, to portfolio management and divestiture strategy.
For example:
Strategy and fund raising: Comprehensive GP liability coverage can protect the funds and investment professionals from inherent risks.
Deal sourcing & investment: Insurance due diligence can identify issues early and transactional risk insurance can facilitate deals.
Portfolio management and value creation: Sector specific expertise can ensure that investments remain protected, and that the private equity firm is appropriately insulated.
Divestiture strategy: Vendor due diligence can uncover potential risks, transactional risk insurance can expediate and simplify a sale, and contingency solutions can remove liquidity issues.
What are the major differences between Private Equity and Venture Capital insurance?
The high-level requirements for a venture capital firm are the same to that of a private equity firm. However, there are some fundamental differences given the nature of the investments venture capital (VC) firms make. VC firms will often make minority investments and forgo board positions which reduce the decision-making capacity around risk management at the portfolio level. This can often be seen as a reduced risk however a comprehensive insurance programme at VC firm level is important to ensure the fund is protected.
What is portfolio company insurance?
Portfolio company insurance covers a wide range of policies which will vary from sector to sector. Lockton's global capability and sector specific expertise are well placed to offer expert insurance and risk management advice whatever the portfolio company focuses on.
What benefits can Lockton add to your Private Equity firm?
Lockton's Private Equity Practice's mission is to become a trusted partner at every stage of your fund's lifecycle. Our team includes acknowledged insurance experts and recognised leaders in the private equity industry. We bring together insurance advisors, lawyers, ex-underwriters and risk managers, harnessing our global expertise across all key insurance lines to help Private Equity firms successfully de-risk their businesses.
Our global footprint enables us to service our client's wherever they need including arranging local policies when required by a local regulator or jurisdiction, so you only have to deal with one broker.